📈 FREE AFFILIATE MARKETING COURSE

The 3 Secrets to Make ₹3 Laks In Commissions Every Month
by Starting and Growing Your Affiliate Marketing Business​
✅ Even if you've NEVER MADE A SINGLE PENNY
✅ Even if you've NO EXPERIENCE
✅ Even if you've NO TECHNICAL KNOWLEDGE
✅ Even if you've NO FLUENCY IN ENGLISH

Don't Panic!!!
Let me help you generate commissions like a Pro, Practically Helping You Dominate Affiliate Marketing,
Even if you are a complete beginner!

Let's Face It!
In Affiliate Marketing, You Need:
✅ A simple stepwise ROADMAP FOR MAKING ₹3 LAKHS PER MONTH
✅ A proven system TO FIND & FINALISE YOUR NICHE
✅ A battle-system formula TO CREATE CONTENT THAT SELLS
✅ A list of powerful tools & systems TO ESTABLISH A ROBUST BUSINESS
✅ A list of platforms TO MARKET YOUR AFFILIATE LINKS
✅ To reach the right audiences TO BUILD A LOYAL BASE OF CUSTOMERS
✅ A set of platforms TO GENERATE QUALITY TRAFFIC FAST!

Let Me Ask You Something…
How Many Times Have You:
❌ Failed TO SELECT THE RIGHT NICHE?
❌ Sat down to create content BUT FAILED TO WRITE EVEN 1 PARAGRAPH?
❌ Promoted products BUT FAILED TO GENERATE EVEN 1 SALE?
❌ Tried a gurus "tricks" ONLY TO GET YOUR ACCOUNT BANNED?
❌ Ran ads BUT WASTED THE ENTIRE AMOUNT?
❌ Tried running ads BUT DID NOT GET ENOUGH TRAFFIC?
❌ Shared your affiliate links in every Facebook group BUT DID NOT GET EVEN 1 CLICK?

The FREE COURSE Will Help You LEARN THE BASICS & BUILD A ROBUST AFFILIATE MARKETING BUSINESS

What Will You Learn?
🎯 Find Your Niche In 30 Minutes!
⚡ Generate Quality Traffic In 24 Hours!
⚙️ Set Up Super Powerful Systems To Establish A Robust Business
🎁 Get Bonuses Worth ₹2,00,000 To Skyrocket Your Commissions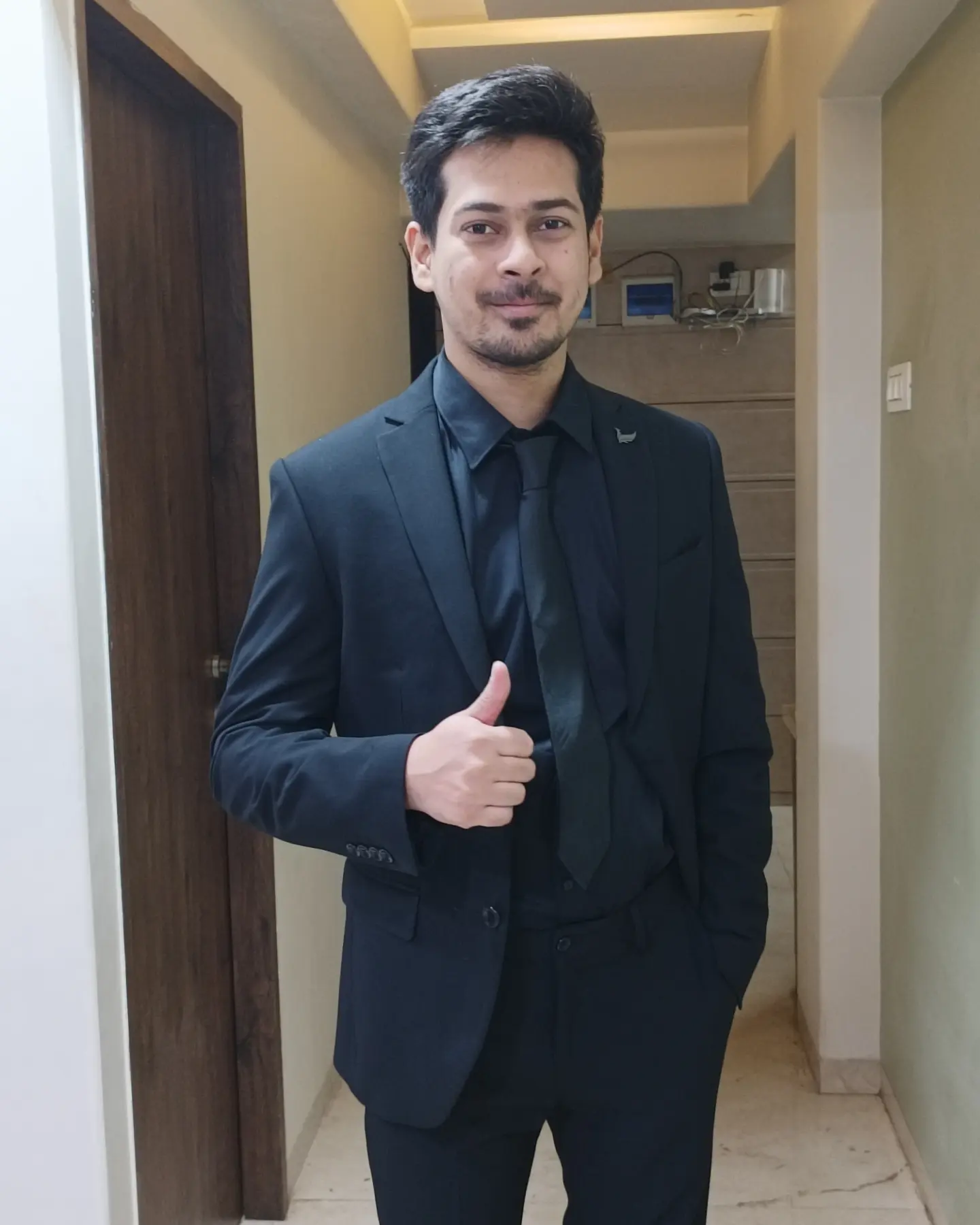 Meet Your Mentor

Hi, I am Shubhamjeet Kumar, a web analyst turned Affiliate Marketer & Coach. I have nurtured a community of 151+ people from all over the globe.
I am spiritual and a minimalist on a mission to help 10,000 people live a life of financial independence through the power of Affiliate Marketing.
I am the founder of shubhamjeetkumar.com and the creator of the Elite Affiliate Podcast.
Through my training, you will learn the concepts, strategies, crucial skills, and 3 secrets to mastering the art of promoting other people's products.
Who Is The Affiliate Mastery Foundation For?
The Affiliate Mastery System is for you if you are:
A Beginner
A Student
A Homemaker
A Teacher
A Trainer
A Coach
A Person With No Experience
A Person With No Technical Knowledge
A Person Who Intends To Help Others

What Do You Get In The Affiliate Mastery Foundation?
8 Lessons To Help You With The 3 Secrets To Launch Your Affiliate Marketing Business
A System Which Helps You With The Foundation To Establish A Stable Affiliate Marketing Business
An In-depth Guide for Finalizing Your Niche
A List Of All The Crucial Systems To Set Up Your Business
A Guide To Help You Generate Traffic In 24 Hours!
Free 1-on-1 Clarity Sessions
Latest Tools & Resources
Rewards & Recognition